Our high definition displays are Samsung LED screens maintaining high brightness in demanding conditions, we have a range of sizes from 22" right up to 80" to suit your event, whether large or small, in Cambridge, London and across the UK. If you do require Plasma or LCD screens we can also supply these too just let us know the application and we can advise on the required size. We can supply them on floor supported, height adjustable Unicol stands with wheels/ static bases or using 'flying hardware' for use a trade shows and exhibitions.
We can supply specialist technicians to install the equipment enabling you to focus on the project at hand. If you need to hire these displays as part of a larger system we can help with this too, supplying the infrastructure to allow for multiple displays showing the same images, linking with camera systems or as relay screens for conferences. Our LED screens can also display images and video direct from a memory stick saving the need for a laptop, they can be looped too and also have built in speakers, perfect for playback at exhibitions stands.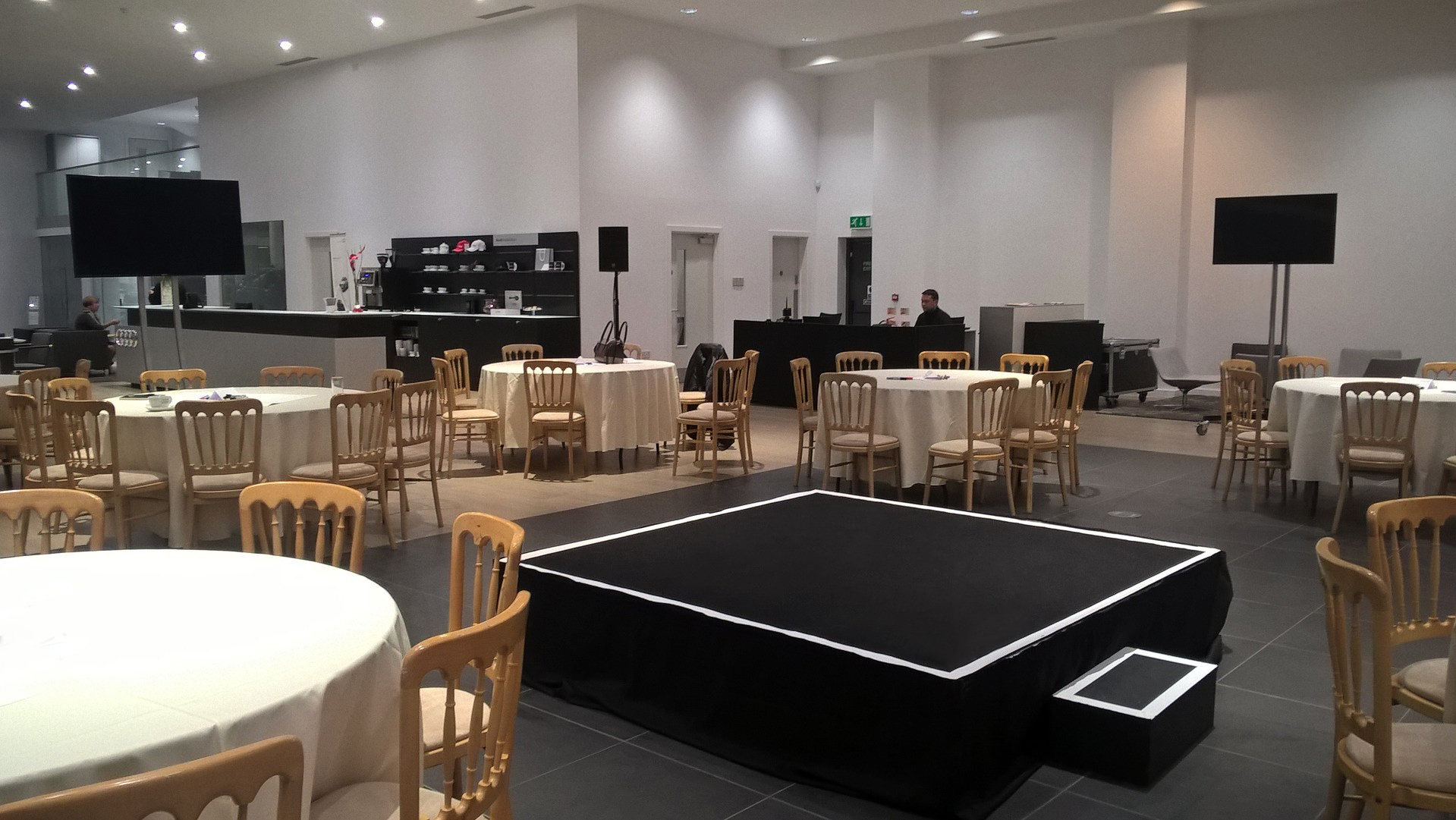 Available for Event Hire
At JMPS we provide video equipment and screen hire. Our plasma and LED screens are all incredibly high quality to ensure consistently high standards.
Available for hire, we have a variety of, Plasma screens, LED displays and TV monitors to meet the required specification.
We cater for events of all shapes and sizes, from small company presentations and large business conferences through to product launches and award ceremonies. We pride ourselves on bringing events to life by providing great video equipment with exceptional service.
If you are unsure on what your requirements are, we are here to help. Please call us on 01223 459 702 and we can figure out the right specification for your event to fit within your budget. If you are interested in our video equipment rentals in Cambridge, London and across the UK, please do not hesitate to get in touch with us today.
Contact Us on +44 (0)1223 459 702